Laying the foundation
Chiropractic care is like building a house - certain things have to happen in a particular order in order for everything to stand strong and work correctly. When building a house, if you tried to put up your walls before you had a solid foundation, your walls would be weak and eventually collapse. If you tried to put on your roof before the walls were ready, you would run into the same problem. The same is true for your body. Your body has to go through a particular plan of care in order to repair itself correctly and fully. There are three general phases of chiropractic care . . .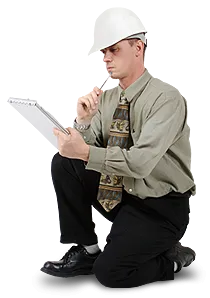 Phase 1: Relief Care
If you are in pain when you come into our office, the first objective is to help you feel better. Depending on the severity of your problem, it is typical to need care 2 to 3 times per week for 2 weeks.
Phase 2: Corrective/Restorative Care
During the corrective care phase, muscles and other tissues are allowed to heal more completely, thereby helping prevent injury. It is typical to need care 2 times per week for 4 to 6 weeks, depending on your overall health and the severity of your problem.
Phase 3: Wellness Care
Once your body starts to respond fully, it is still important to finish this last phase of treatment to eliminate the root cause. If a patient does not follow through with wellness care, the problem will likely show up again sooner or later. This phase usually takes about 1 time per week for 4 weeks.
Maintenance care is not normally recommended unless a patient significantly delayed care after an injury or a condition is chronic and long-standing. When patients are released from care, home exercises and other self care techniques are commonly given to minimize chiropractic dependency as much as possible.
*These treatment plans are general and will vary according to an individual patient's response to care. Typically, treatment runs from 1 to 3 months. However, treatment may take only several visits or some more visits than this general plan. For more information regarding your specific condition, you may contact our office for a complimentary consultation with the doctor.*