Welcome to Master's Touch Chiropractic Clinic!
503-224-2225 (BACK) Toll-Free: 1-877-224-3030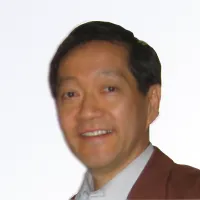 Located in the heart of Portland, Oregon, the dedicated health professionals at Master's Touch are devoted to helping you achieve your wellness objectives -- combining experience and expertise that span the entire chiropractic wellness spectrum. Dr. Paul Okamoto is committed to bringing you quick, full recovery aimed at eliminating the root problem. To minimize your chiropractic dependency, he also addresses postural issues and recommends home exercises.
Patients who receive care at Master's Touch Chiropractic Clinic can expect short term care and long lasting results because Dr. Okamoto targets both the bones and the surrounding muscle areas together. He insists on only the finest quality care through accurate diagnosis, experienced bone adjustments, and muscle treatments with modern equipment. Not sure if chiropractic can help you? ~ complimentary consultations available.
To learn more about Dr. Okamoto and the clinic, click on the "About Us" tab.
---

3D Spine Simulator